Description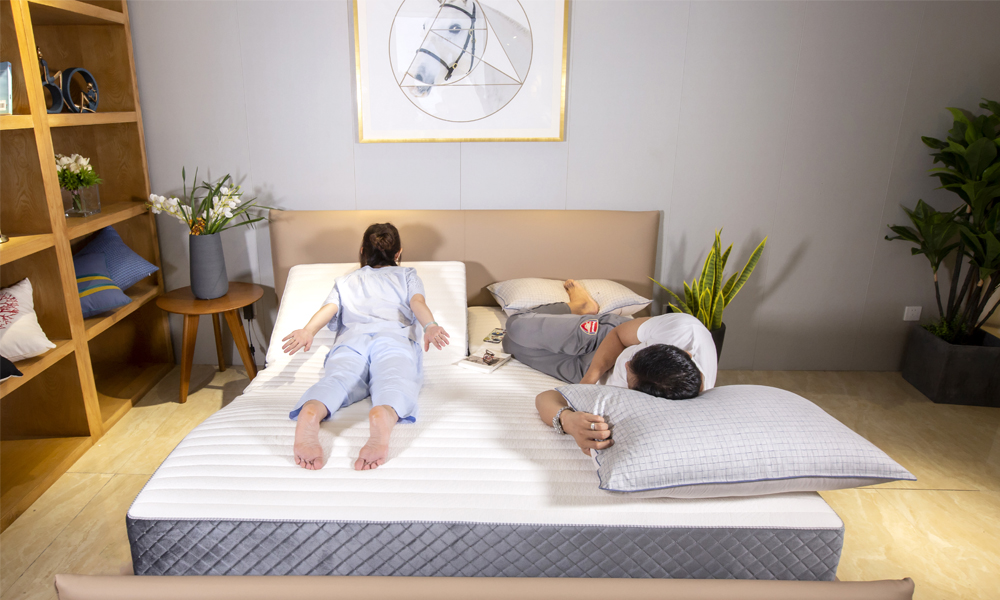 Electric adjustable bed can be controlled by wired or wireless handset. The angle can be adjusted freely according to different demands. After a busy day's work, the shoulder, neck and waist will ache. Go home to yoga in bed for half an hour, stretch the spine, release the pressure on the waist and neck, let you sleep better.
---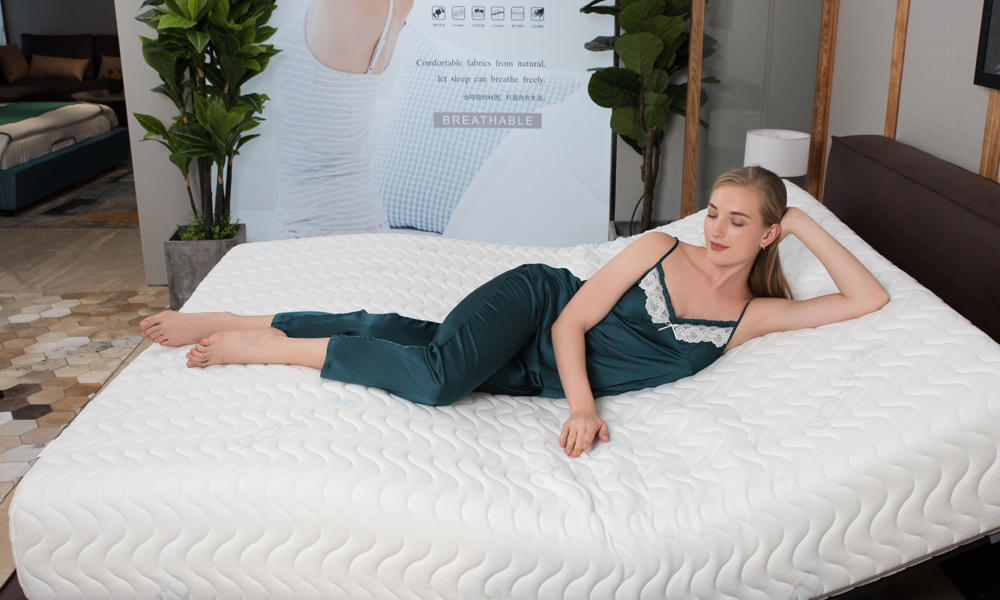 According to the seven parts of the human body, including head, shoulder, hip, thigh, knee, leg and foot, the bed frame is designed to fit the human body curve, so that the body and the bed fit perfectly, so as to release the pressure of various parts of the body and achieve the whole body relaxation.
---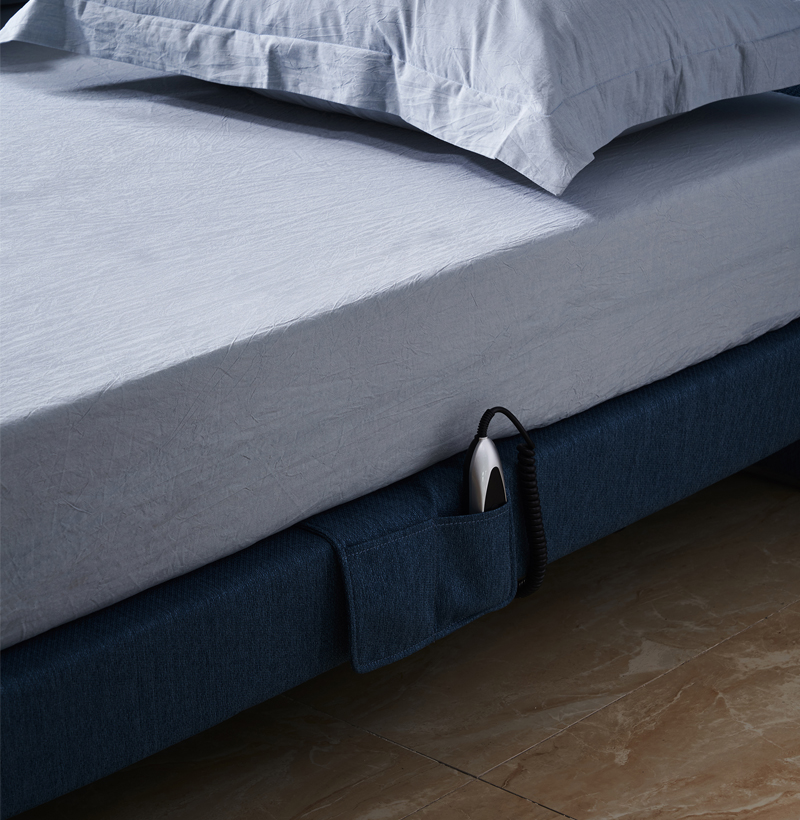 The side of the bed is equipped with a handset storage bag which is convenient for daily storage. Remote control is not easy to lose, ingenious technology, simple and practical, these small details fully reflect our factory's product quality control and the details show the humanized design.
---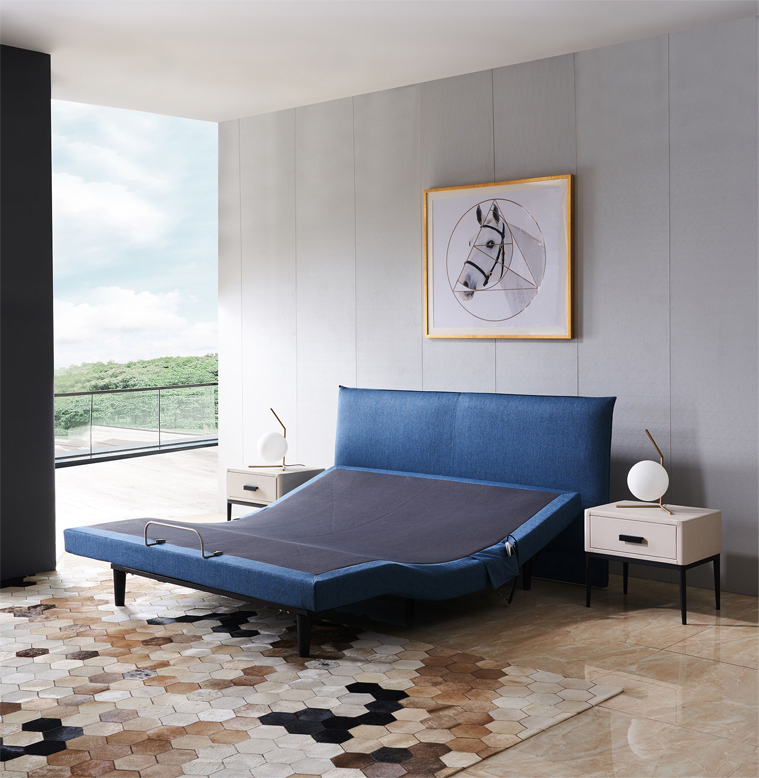 Competitive price with good quality. Our company strictly selects the main materials and strictly controls the quality. The product has been certified and the quality is trustworthy. This bed design is simple and generous, low-key and luxurious.
---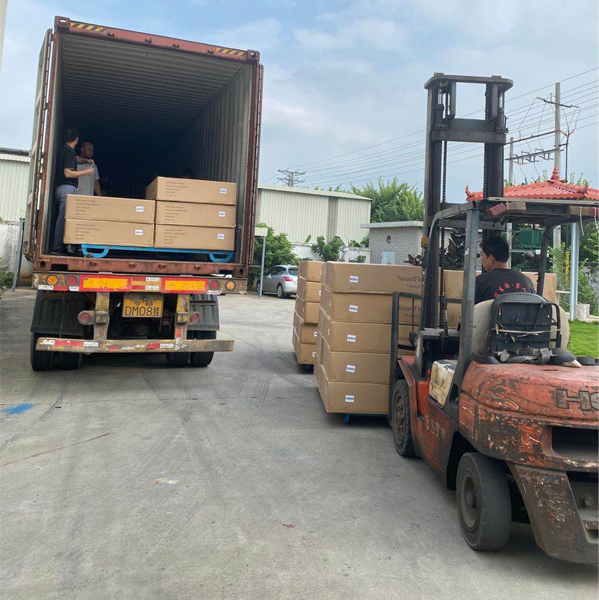 Product assembly is very simple and convenient, users do not have to worry about the installation of complex. Farewell to the traditional cumbersome packaging, greatly saving volume, convenient transportation, saving transportation costs. No worry for shipment.
---
Specification