Manufacturing Process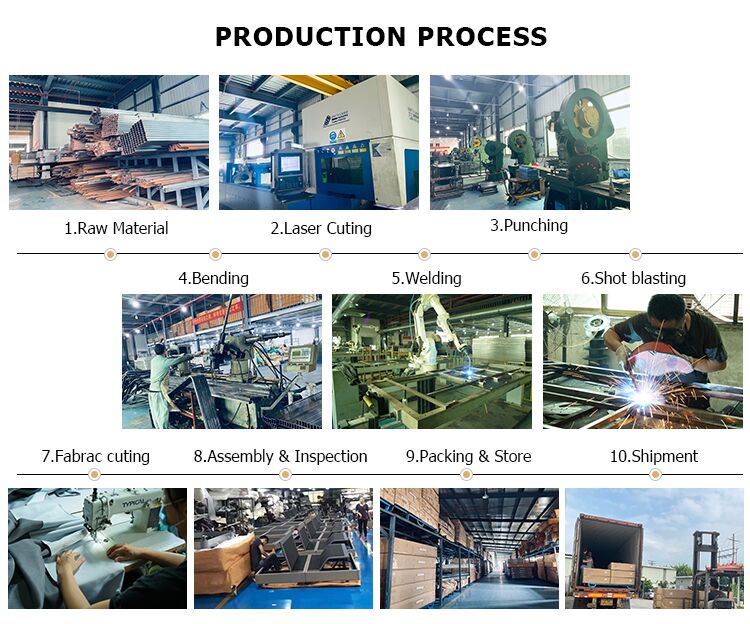 1.Purchasing Raw Materials
Our factory gives priority to suppliers with good quality in the purchase of raw materials. For example, we cooperate with German OKIN motor for many years. Because of its quality and reputation, it has strong competitiveness at home and abroad.
2.Laser cutting
Han's laser cutting machine is a listed brand, the world's top three, a machine can replace the workload of 300 people. Han family laser cutting machine can replace the workload of more than 200 people, and the error is controlled to about 15 wires. (100 wires per millimeter)
3.Punching
After 19 years of production experience, the hole position of product has high machining precision and stable machining quality.
4.Welding the steel frames
Welding is one of the most important links in the manufacturing process of iron frame. The price of products on the market is uneven, and this welding technology is also one of the factors that determine the price of products.
5.Assembly&Inspection
After product assembly, we have a professional inspection department to strictly check the product process and quality before leaving the factory, so as to ensure that we can provide customers with high-quality products. Quality is the foundation of our market for many years.