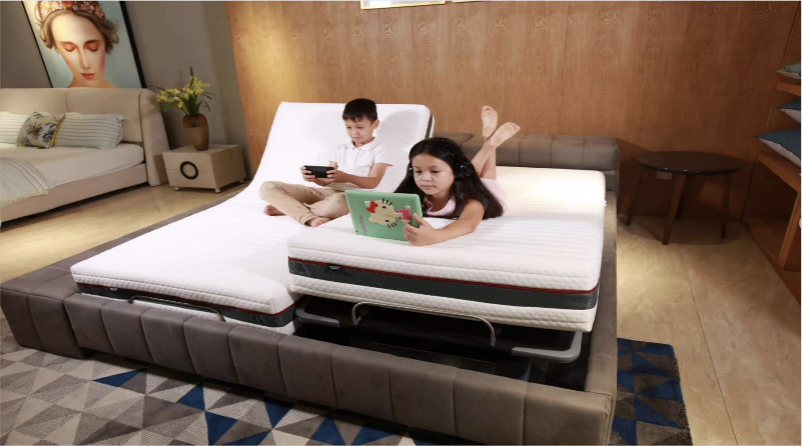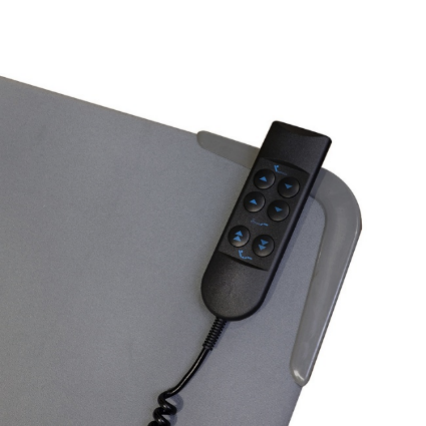 Description
The remote control can adjust the back of your bed to the most comfortable angle and lift it to sit up in bed, easily read, eat or watch TV. It can help you get a more comfortable night's sleep. If you want to sleep, just touch a button and your back will flatten. The bed frame is pre-assembled with OKIN motor, which can be easily assembled in a few minutes. Each bed has stoppers for bed mattress. The size can be customized.
• Foldable bed frame can provide the perfect position for reading, watching TV, working, doing mask, playing games and more.
• Elevating your head while sleeping can reduce snoring, which in turn reduces heart strain and provides relief from heartburn and acid reflux.
• Wired or wireless remote controls head of the bed which can be adjustable freely to support the spine joint (0-65°), reduce back pain, and ease stress
• Flat mode: the initial appearance of the bed, staying with you all night and sleeping on your back.
• Reading mode: back raised by 30 degrees, healthy reading before sleep, and parent-child interaction and story-telling.
• Anti-Snoring mode: back slightly raised 10 degrees, does not affect sleep, more smooth breathing, ease night snoring.
• Motors are pre-assembled.
• 4*Plastic Cylindrical bed legs\2*Iron Rectangular bed legs.
• At least 850lbs/385KG distributed evenly across the bed.
• Vibration Massage/ Bluetooth and etc. Can Be Customized
• Mattresses sold separately.
---
Shipping Product Dimensions
• Twin XL shipping dimensions: 43*39*11inches- CMB:0.32
• Queen shipping dimensions: 43*62*11inches-CMB: 0.487
• King shipping dimensions: 43*78*11inches-CMB: 0.61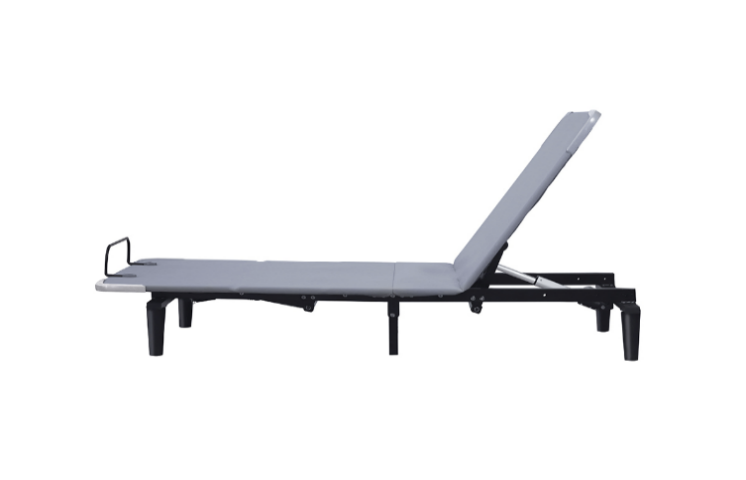 Specification