Description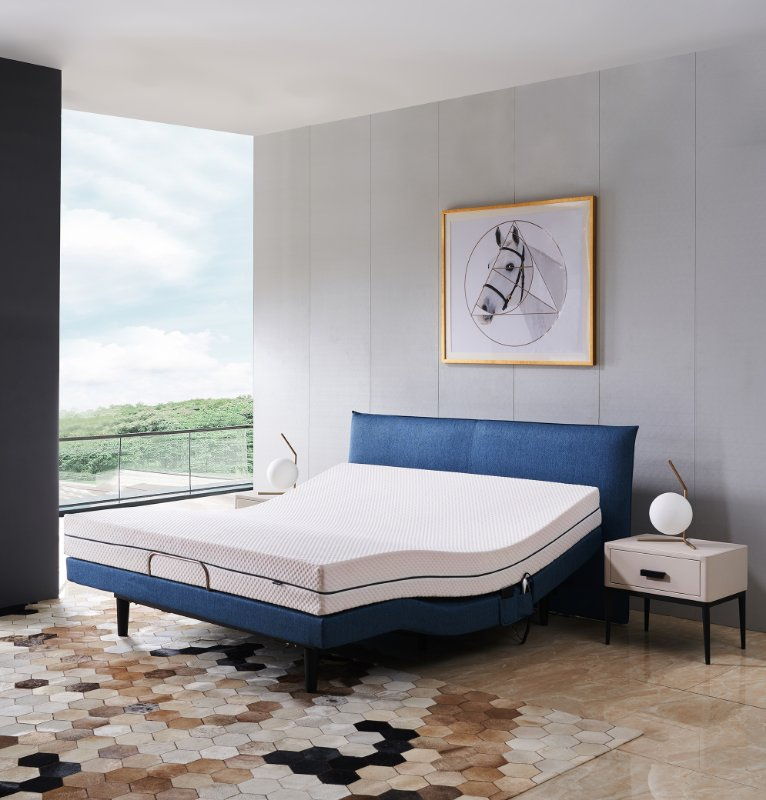 Some people have snoring during sleep at night because of the low amount of oxygen they inhale during sleep. Insufficient amounts of oxygen inhaled while sleeping can cause symptoms of snoring. When the head is raised to 15 ° and the leg is raised to 35 °, the heart and knee are at the same horizontal line, this makes breathing easier. The human body is in a state of complete relaxation and the body pressure is evenly distributed.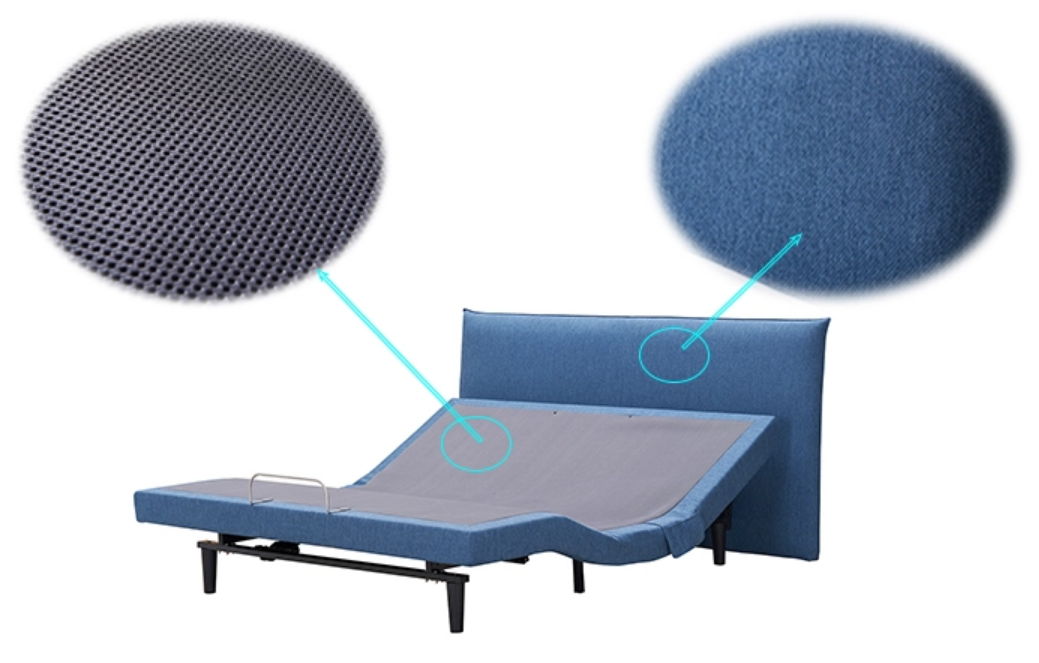 The bed adopts steel frame structure, which is strong and durable. The linen fabric is comfortable to the skin. The surface material be custom finished with colors to enhance your room decoration. It fits every need from stand alone, inset into a bedroom collection or used on a platform.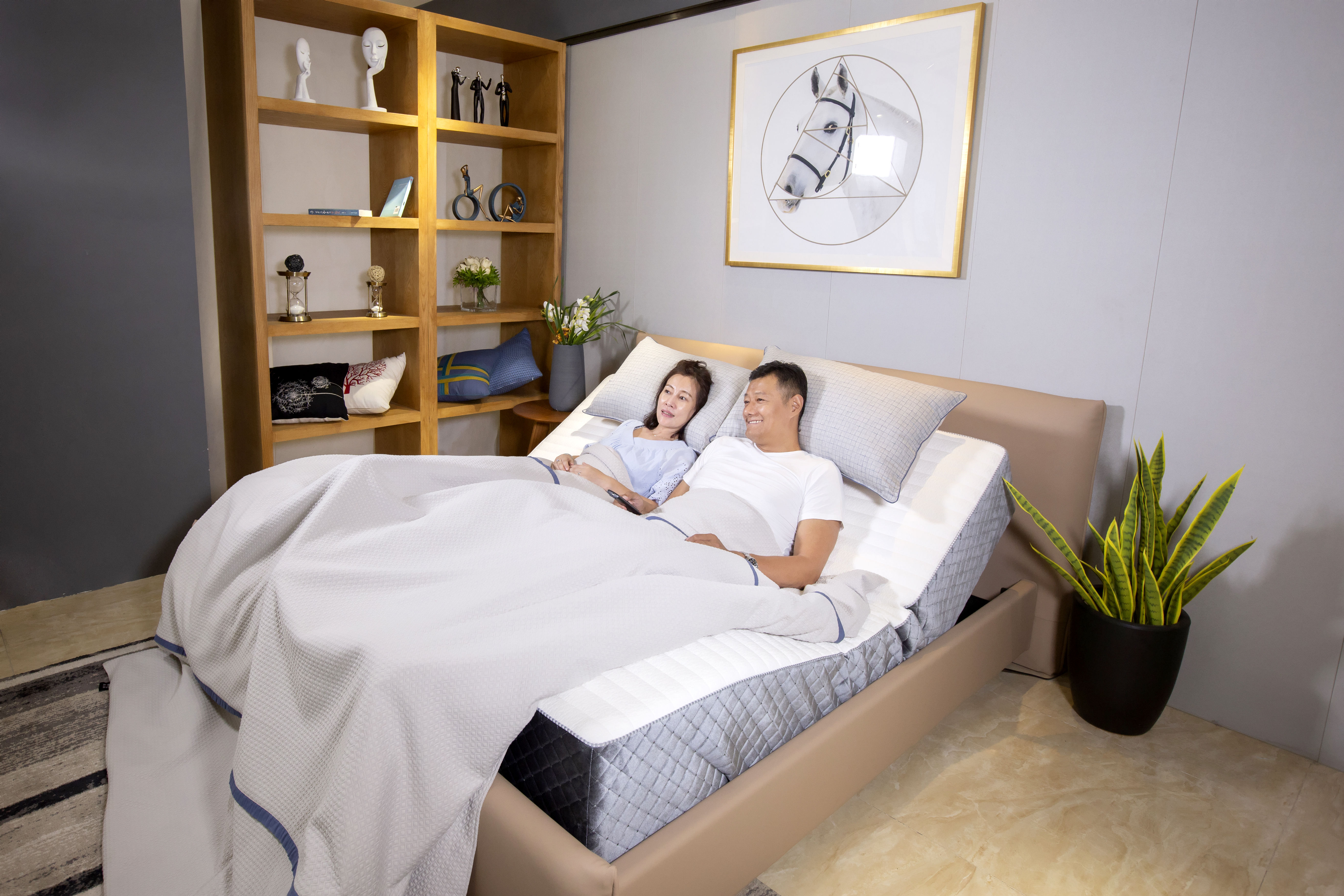 Fit the body curve and support the waist and back. Raising your back to about 45 degrees is a comfortable position to watch TV. Perfect for those that like to read or watch a late-night movie in bed.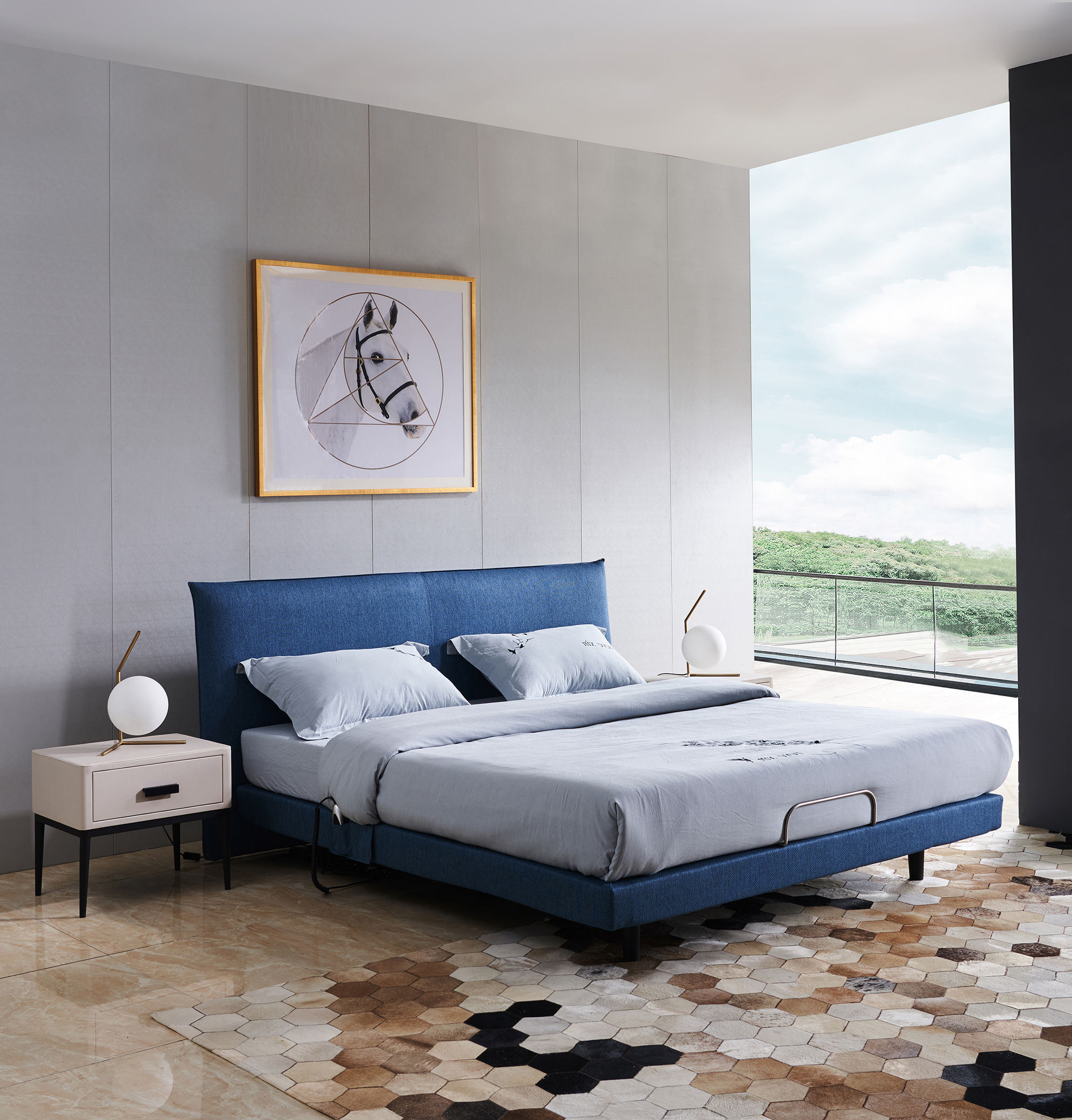 The rear part is equipped with a shift lever to prevent the position of the mattress from moving. The side of the bed is equipped with a handset storage bag. These things can all be completed on a smart electric bed. You can freely adjust it according to your comfortable angle.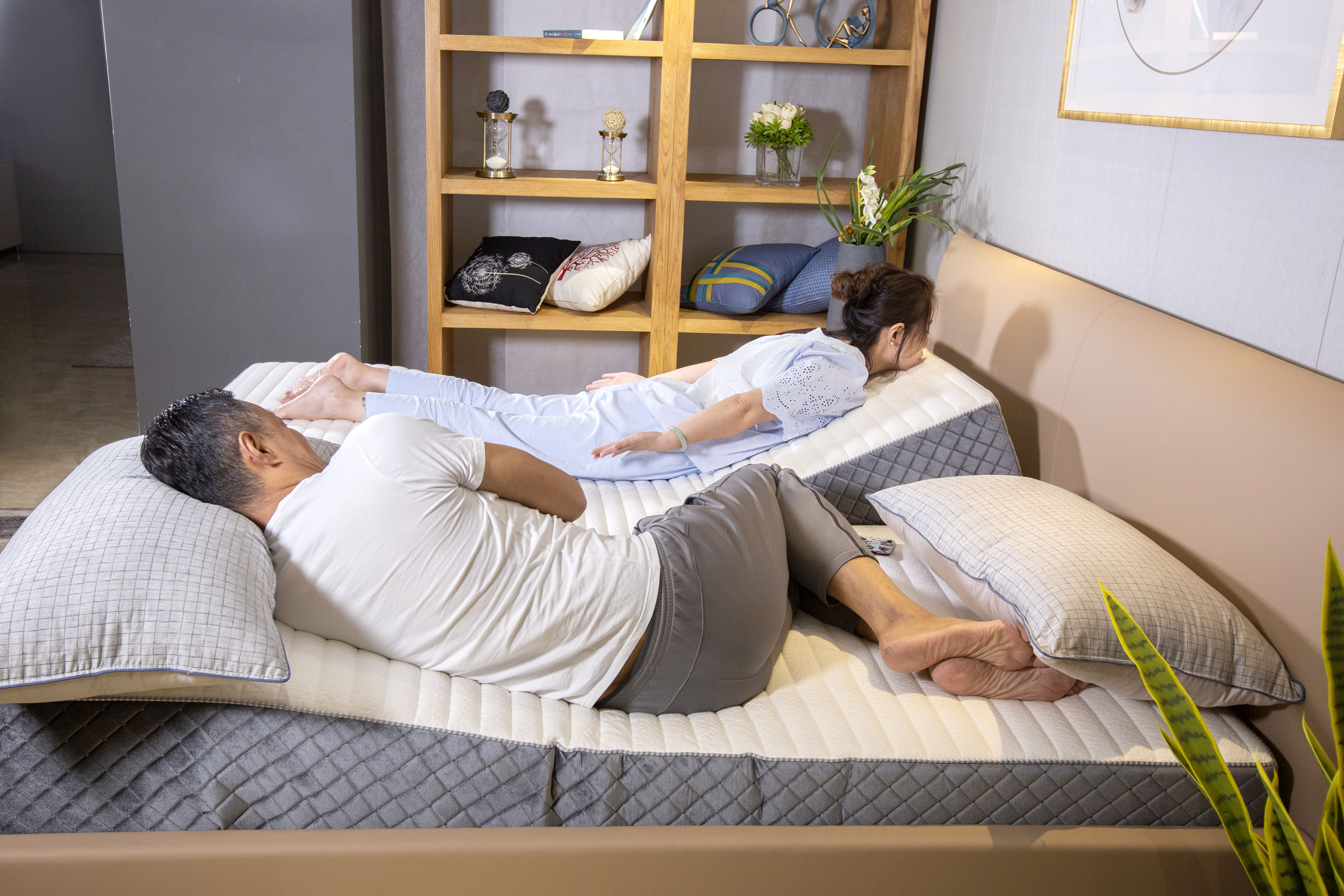 Back massage, lying down exercise back ligament stretch, exercise the flexibility of the body. When you lie on the mattress and your head and legs are raised at the same time. Your lumbar spine and spine can show a reverse movement, which is an essential movement of yoga called ' XIAOYANFEI' You can try to experience yoga on your bed.
Specification
| Brand name | YAXUAN |
| --- | --- |
| Item number | 2020-YX-005 |
| Materials | Metal + wood |
| Size options | 99*191CM |
| Function | Wired remote control (wireless remote control can be customized) |
| Foldable | NO |
| Motor | OKIN |
| Style | Modern |
| Operating voltage | 110V-240V |
| Push force | Max: 6000N |
| Color options | Navy blue |
| Place of origin | GuangDong Province, China |
| Advantage | Noiseless, wide application |
| Application | Household, hotel, apartment, etc. |
| Warranty period | One year warranty for Motor( non-human damage) |