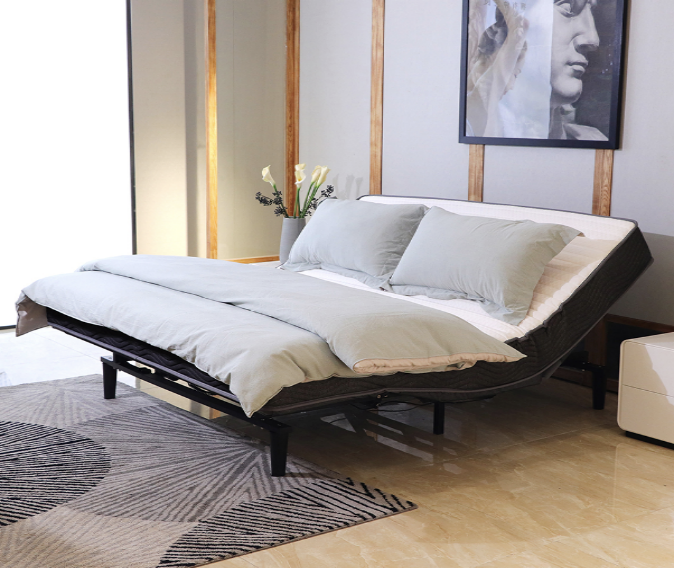 Description
Intelligent control button, easy to operate, can adjust the angle, switch different modes, easy to enjoy the fun of life. Remote control is wired, you can also change it for wireless control, that all depend on your need. The product quality is guaranteed, you can use it at ease. We raise the leg to about 15 degrees. In this way, the heart will quickly transfer blood to the feet and shanks, and the blood in the shanks will promptly return to the heart. This allows better blood circulation throughout the body, reducing the burden on the heart, and achieving a zero-gravity balance of the hear. If keeps in this state for 3 to 5 minutes, it can quickly and effectively relieve general fatigue.
Best Position Best Life
• Back lifting can reduce the pressure of shoulder neck, waist back and buttocks, and make the whole body relax and enjoy sleep.
• Leg lifting can freely adjust and match the body posture, relieve the pain of feet and relax the leg muscles.
• Sink into zero gravity position helps release pressure on the back and just feels amazing overall.
• High-quality adjustable bed base, easy to assemble in a short time.
• Independent head incline from 0 to 65 degrees, while foot incline is from 0 to 45 degrees.
---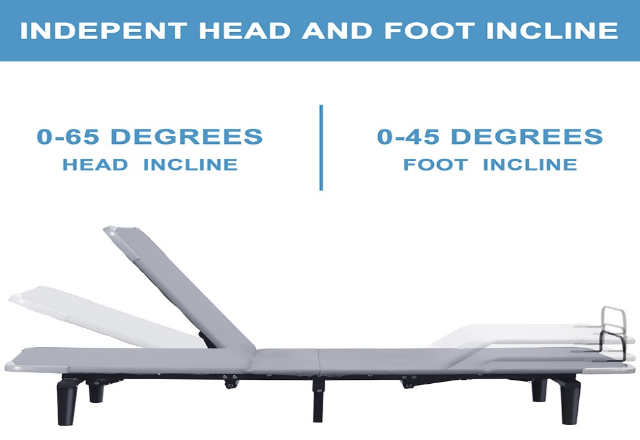 Customer satisfaction is the standard and goal of our factory strategy. we choose high quality accessory from OKIN which is the world's best provider of drive technology for adjustable beds. Durable, safe and quiet and convenient. We hope our customers benefit from the high quality of products and also enjoy the competent services.
---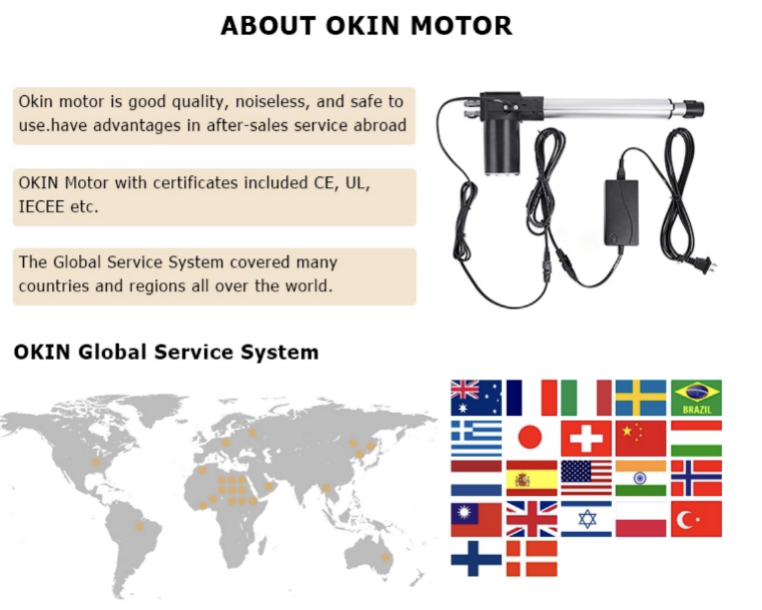 Specifications