Description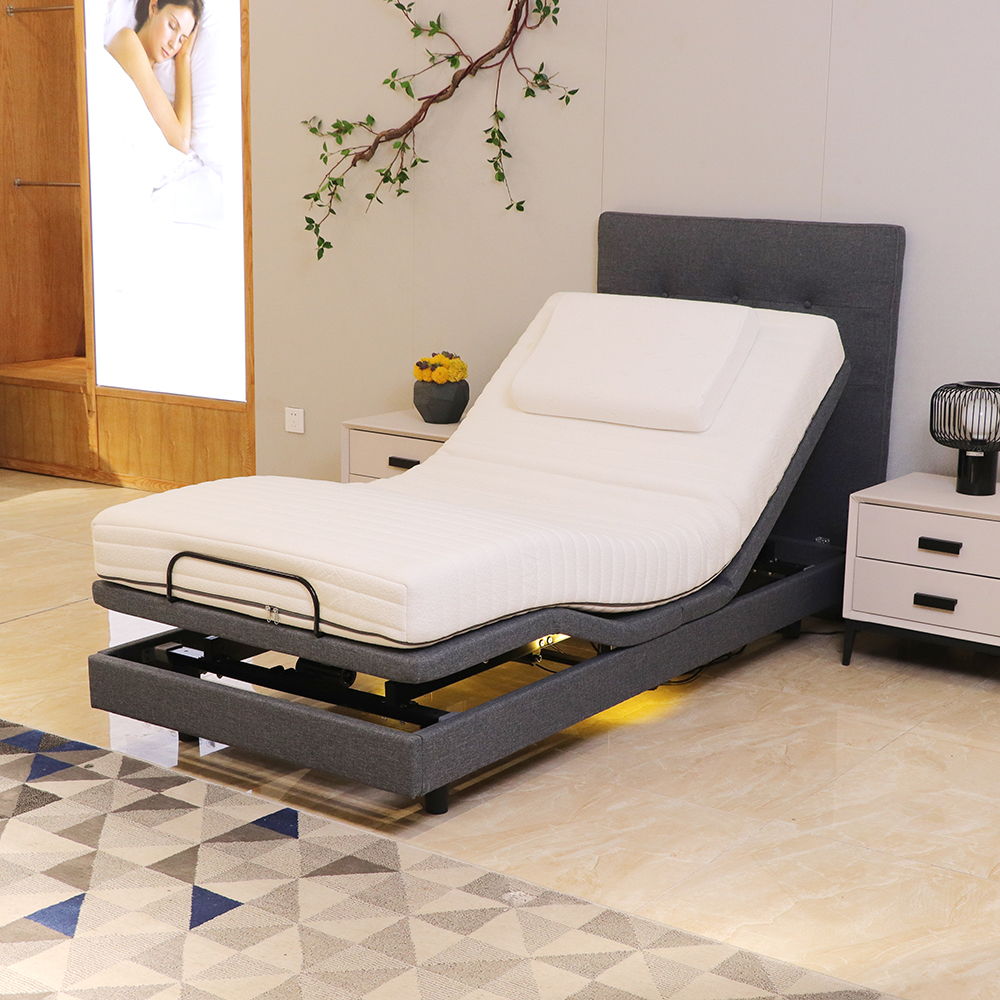 The bed structure design is unique, the style is unique, and has received many related patent certification and support. The head and foot parts of the bed can be adjusted, up or down. In line with the human body curve, let the body achieve deep relaxation.
---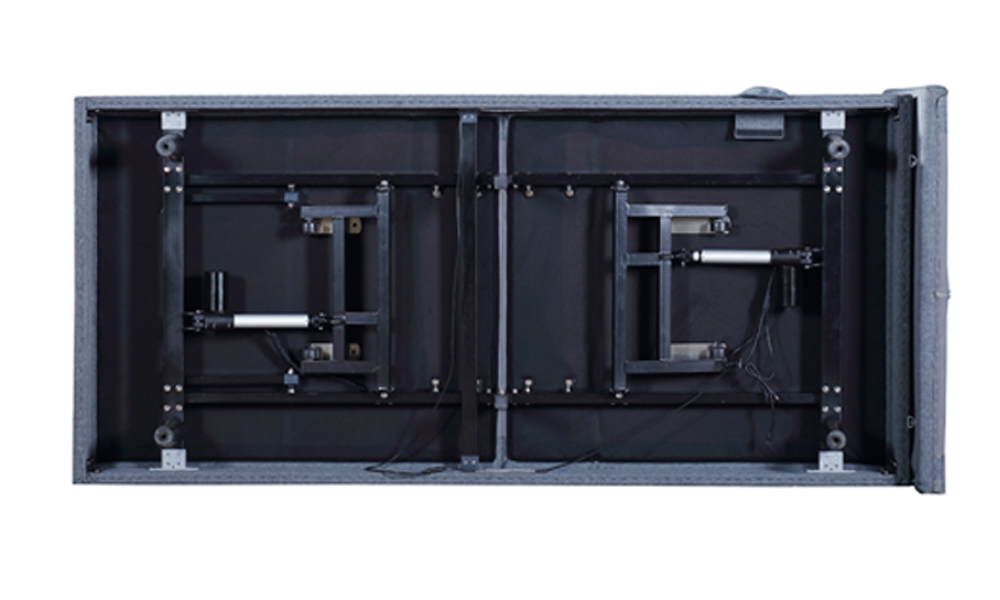 The German OKIN motor is stable and durable .The maximum thrust force of the electric push rod used in the family bed series can reach 6000N, which is strong, powerful and quiet. It can provide you with undisturbed sleeping.
---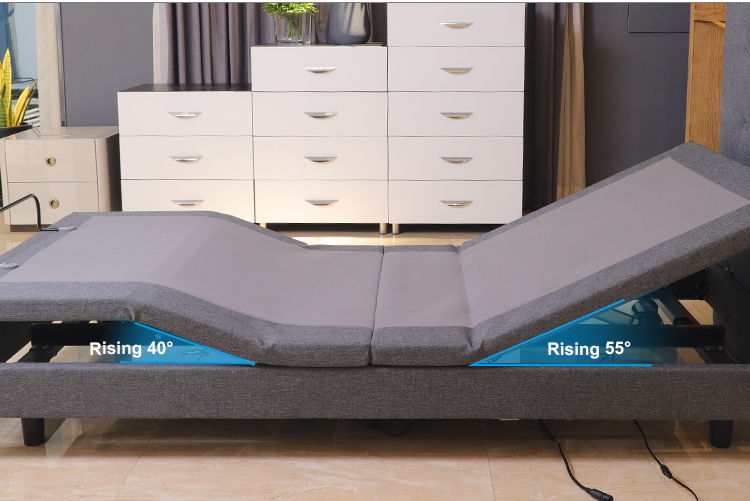 The back and legs are controlled in different areas, and the back is adjustable at 0-55 degrees, and the legs are adjustable at 0-40 degrees. There is no gear limit. Any angle can be adjusted at will. We are committed to designing products with novel, unique, simple, and comfortable shapes.
---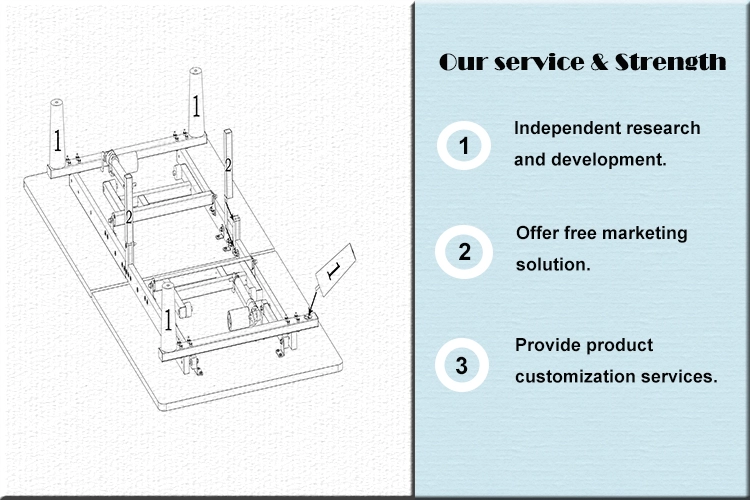 Convenient packaging, easy handling, simple installation and our company can provide installation instructions. In order to cooperate with your installation operation, our factory provides relevant installation instructions for you to use without worry.
---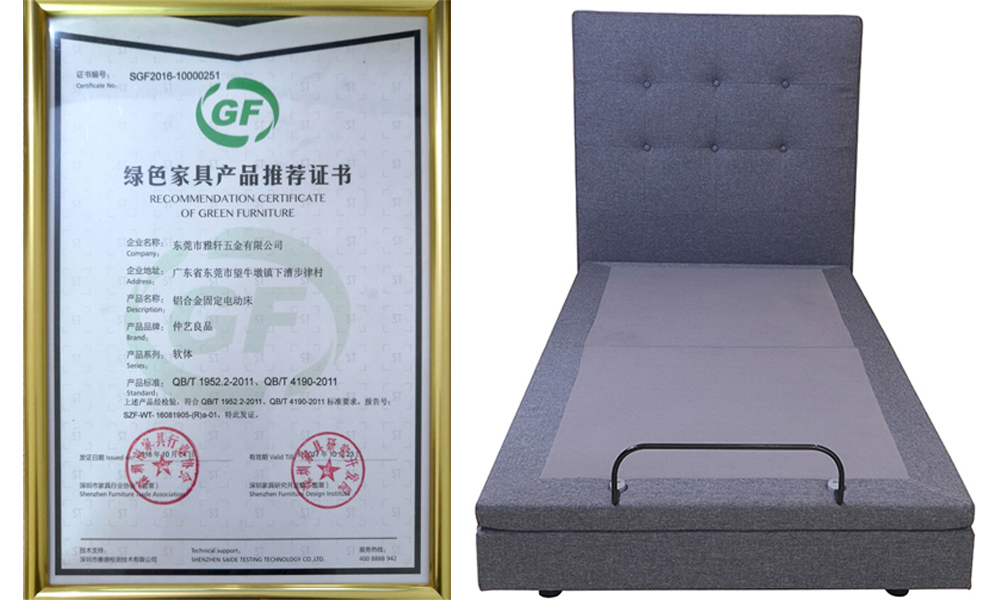 We have more than 20 patents which product is popular domestic China and also sell well abroad. YAXUAN was established in 2000, after 19 years of development and precipitation, it has achieved remarkable results in the intelligent sleep industry and has become a more influential company in this field.
---
Specification