Description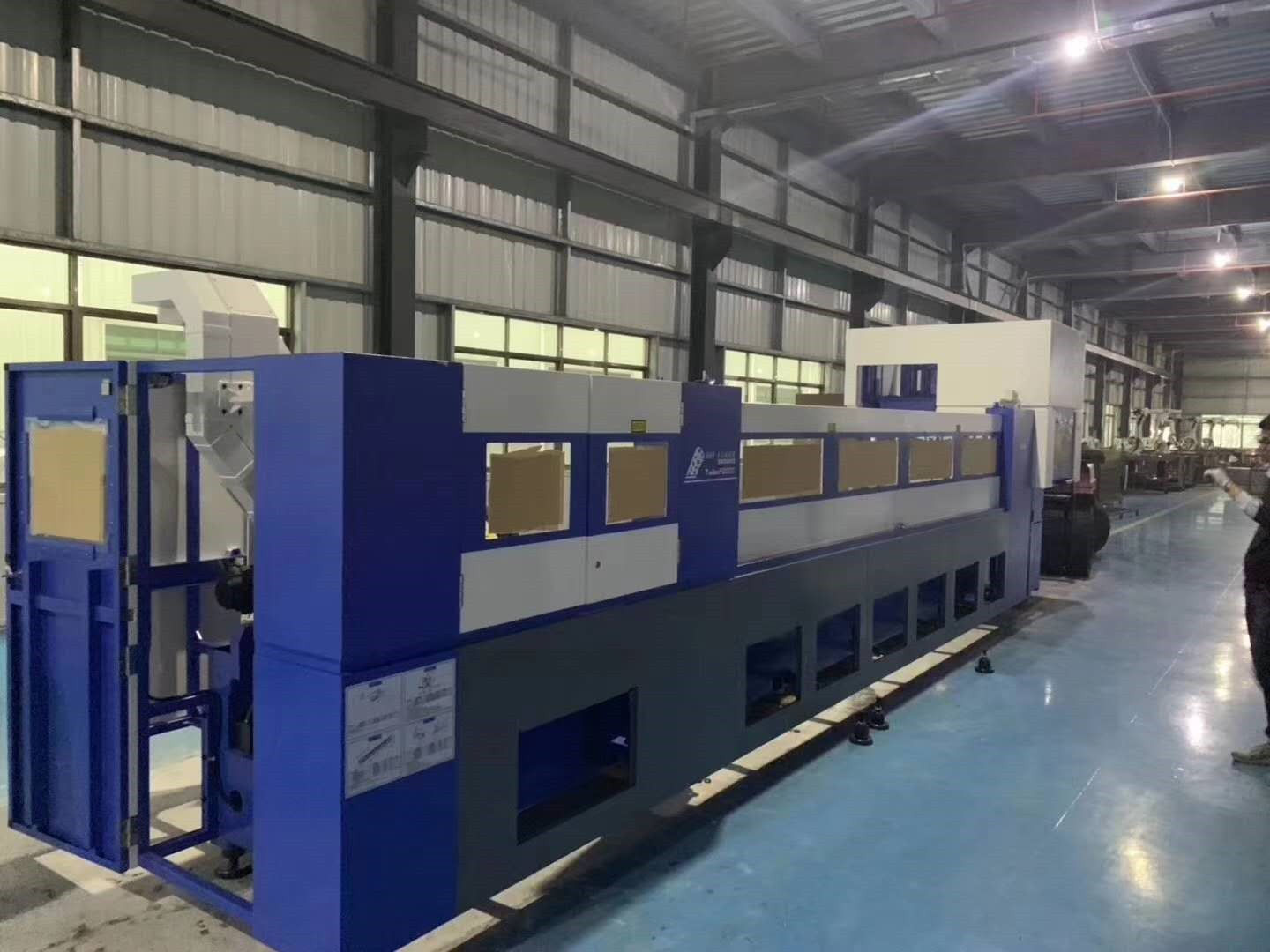 The company's products are designed according to the principle of ergonomics, select high-quality materials, use international production equipment and technology, break the shackles of traditional thinking, research and development of innovative and unique shape which widely recognized by the industry. In 2019 years, the company invested a lot of money to introduce laser cutting machine which can replace the workload of more than 150 people, and the error is controlled to about 15 wires (100 wires per millimeter).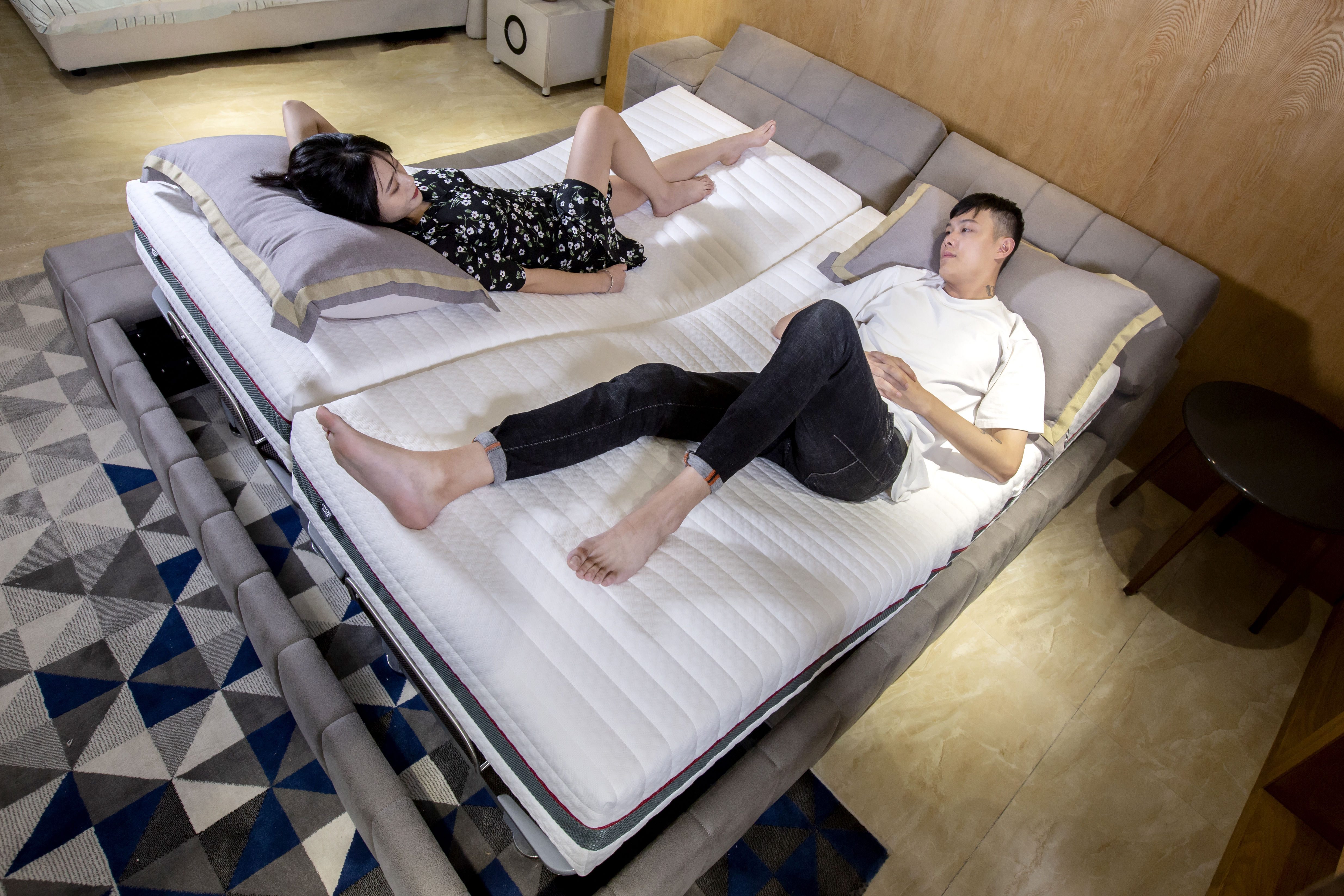 Raising your back to about 45 degrees is a comfortable position to watch TV. Our adjustable bed base can provide you with the fullest support. You won't feel tired even after lying down for a long time! You can watch TV, chat with your partner, which can help you increase affective interaction with your partner and make life better and harmonious.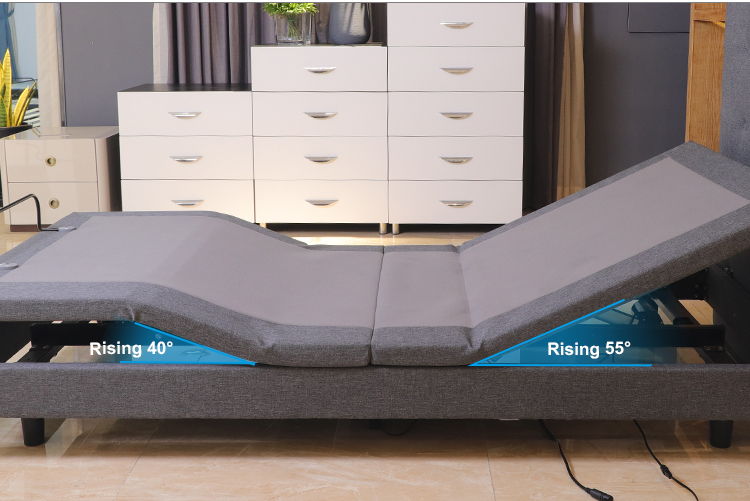 The back and legs are controlled in different areas, and the back is adjustable at 0-55 degrees, and the legs are adjustable at 0-40 degrees. There is no gear limit. The angle varies from person to person. It's normal for us to use a cell phone, read a book, or chat on the bed. These things can all be completed on a smart electric bed. You can freely adjust it according to your comfortable angle.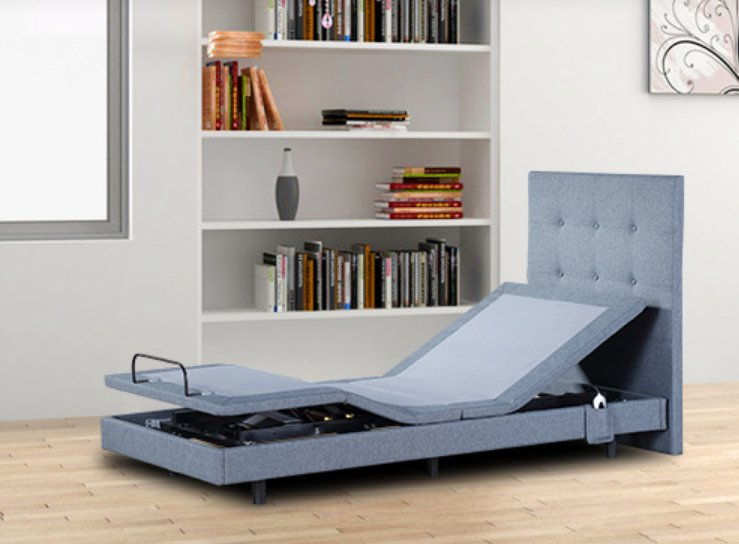 Considering that some people like to have a headboard, our factory has developed this alternative product which can attach your headboard to your adjustable bed base. This modern marvel in design is the first to leap ahead with a glimpse of the future in style and innovation. Easily adjusts to fit any standard mattress size.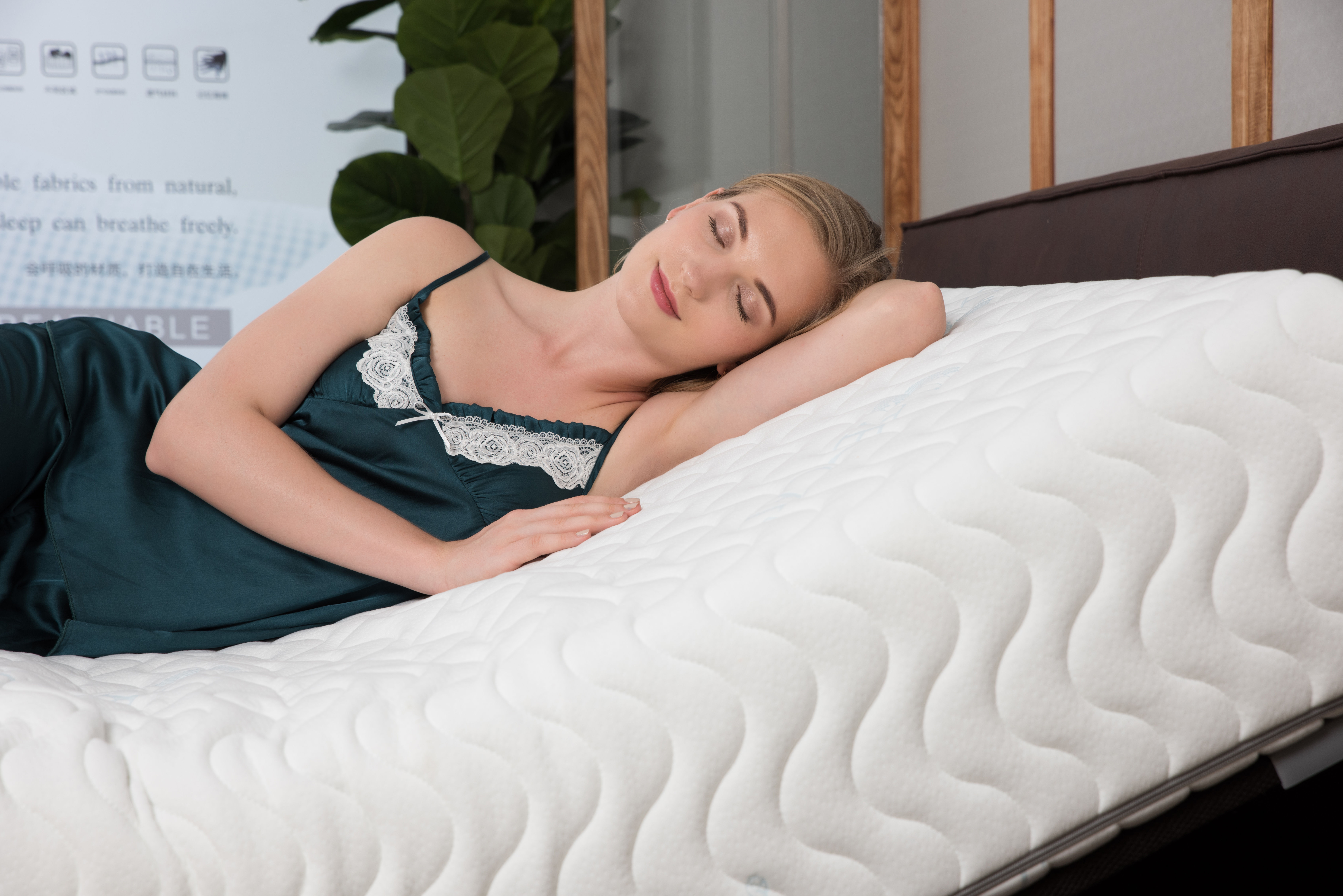 We utilize proprietary sleep science and technology to deliver clear benefits for your best sleep. you can really relax your spine in sleep, quickly enter deep sleep, and meet the living habits and lifestyle of modern people. When you sleep, you just need to raise your head and feet slightly, because a slight curvature of the head and feet can help you lie down like a bow.
specification
| Brand name | YAXUAN |
| --- | --- |
| Item number | YX18-2 |
| Materials | Metal |
| Size options | W93*L203*H28CM |
| Function | Wire /wireless /wireless + vibration massage /wireless + bluetooth, or customized. |
| Foldable | NO |
| Motor | OKIN |
| Style | Modern |
| Operating voltage | 110V-240V |
| Push force | Max: 6000N |
| Color options | Light gray |
| Place of origin | GuangDong Province, China |
| Advantage | Noiseless, easy to use, wide application |
| Application | Bedroom furniture |
| Warranty period | One year warranty for Motor( non-human damage) |